COVID-19 Response - We Remain Open
COVID-19 Response - We Remain Open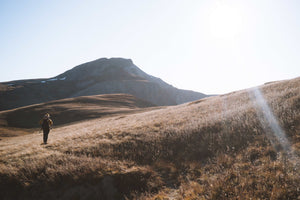 Dear friends and patrons of GEAR:30,
We remain open. GEAR:30 is here to serve your outdoor recreational gear and apparel needs during this COVID-19 pandemic. Our temporary adjusted hours are as follows: 2pm-6pm Monday-Friday, 10am-4pm Saturdays. 
The coronavirus is a serious threat. We are adhering to the Utah Governor's "Stay Safe, Stay Home Directive." We are now operating under a no more than 8 customers in our store at a time rule. 
We've instructed our employees to take extraordinary precautions when on shift to include hand sanitizing after every transaction, washing hands once an hour, avoid touching/making contact with customers, and keeping social distancing with customers when helping. We also opened our doors literally so that you do not have to touch the door handles upon entering.
Our employees have been notified that they are not in any way forced to work. We are currently operating on a volunteer shift contingency. While we are a small business and do not have the means to pay hourly workers who do not work, no employee will lose their job based on their personal decision to sit this out a while.
Shop online. For maximum social distancing, please stay home and shop gearthirty.com. We've worked hard to provide a functional website to service our customers who live outside of Ogden. We'd like to invite our local residents to take advantage of our e-commerce platform as well.
We encourage everyone to stay healthy not just physically, but mentally by spending time outdoors. We advise adhering to social distancing while on the trails and avoid gathering at trailheads. Otherwise, go hiking, biking, trail running, and enjoying nature!
Thank you everyone who has already supported us and who continue to shop local. We love you. Stay healthy friends.
R. Brandon Long,
GEAR:30 Store Manager