Staff Picks: Sara's Faves
Staff Picks: Sara's Faves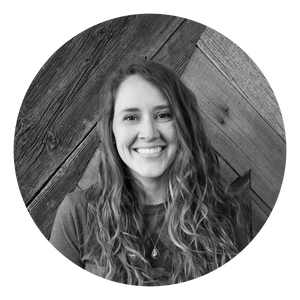 Sara is a longtime staff member at GEAR:30 and truly embodies what we represent. She LOVES the outdoors and is frequently finding a new adventure to set sail on. From trekking in Iceland, to bikepacking across the Pacific Northwest, and camping all across her home state of Utah, Sara knows her stuff and has been able to try TONS of gear during these exploits. Below you'll find her absolute favorites, from Fjallraven, Big Agnes, and MSR.
1. Big Agnes Copper Spur Tent
"I love it. I was worried at first that it might be too lightweight and not durable enough because I'm not the most delicate with my gear... I'm also freaking tall and I fit just fine in the Bikepack Model. Also - I love that there's tons of there are so many pockets inside to store things and keep organized. I always use the Mtn Glo inside of it and didn't need a headlamp at all."
2. Fjallraven Keb 52L Pack
"So cozy! I have big collarbones and will get bruises on them with other packs, not with this one! It's so plush and comfy, plus it distributes weight really well. 52L is the perfect size for pretty much anything from overnight to long trips."
Fjallraven Keb 52L Women's Pack
3. Fjallraven Abisko Friluft 45L Pack
"Fits everyone without any adjustment, it's crazy. Everyone I've seen try this pack on has loved it. Simple, breathable, unzips all the way, it's a super rad pack!"
Fjallraven Abisko Friluft 45L Women's Pack
4. MSR Reactor Stove
"No bells and whistles, this just boils REALLY fast! I've had mine for 4 years and absolutely love it. If you want a stove to simmer, go with the Windburner instead, but this is perfect for quick boils in the backcountry."
5. Hilleberg Nallo 3 GT
"For the record, I convinced Dallin to get this tent. It's pretty light for a 4-season durable tent. I've also used this in Iceland where we couldn't stake the tent down at all, we used rocks instead and it did great even with some gnarly wind!"
5. Fjallraven Abisko Trail Tights
"These are the best - super breathable and soft. One time I had to hike through a river and got soaked, but these were dry within the hour and I didn't even notice. The waistband is nice and thick, which helps to not cause pressure points with your pack. This pair of tights is what dreams are made of!"