Field Notes - James Knight and Backcountry Skiing
Field Notes - James Knight and Backcountry Skiing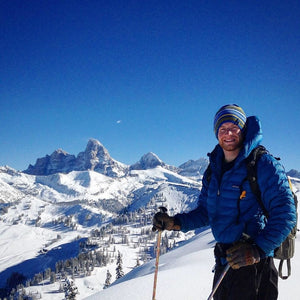 James Knight -  Arborist, ski guide, ginger extraordinaire.
Hometown - Driggs
Connection to Ogden - I got a job working at GEAR:30 a few years back and really grew to love Ogden and its people especially its trails systems. Not so much love for the rattlesnakes.
How did you get into ski touring?
Ski touring and I kind of have an ugly history… some people call it torture… I called it ski touring. I was the oldest son and my dad wanted a ski buddy, alas I was pretty much forced into it. I remember when we would go winter camping, I was 6 or 7 on cross country skis with a three pin bindings and that was the start of my skiing career. 
 True skinning started till I was in 3rd grade. We had these old skis we got at the D.I.  with 3 pins and these soft leather boots. My dad would sew skins together with pieces we found so they would fit the ski's. Skiing downhill on 3 pins without the heel wire was terrifying and hard. I pretty much fell down the entire mountain every time we went, but my dad forced me to go anyway. It was horrible. I think my dad thought I was too soft and had to make a "man" out of me.
When did it change from hatred?
It changed when I got better gear and got better at skiing. I upgraded from my soft leather boots to a leather boot with a plastic cuff with a little more stiffness. Then in late elementary or early middle school I got the Yostmark classic  noodles- made by Claire Yost who was a local in Driggs. 
In 8th Grade I got my first legit AT setup frame binding and by the time I got to high school my hatred had turned obsession. I realized I hated school so much I wanted to be outside and was dreaming about it. I would go out by myself and do all this stupid stuff. I was really driven but not experienced. I am probably lucky that I am alive in spite of my stupid antics. Such as triggering an avalanche on the South Teton.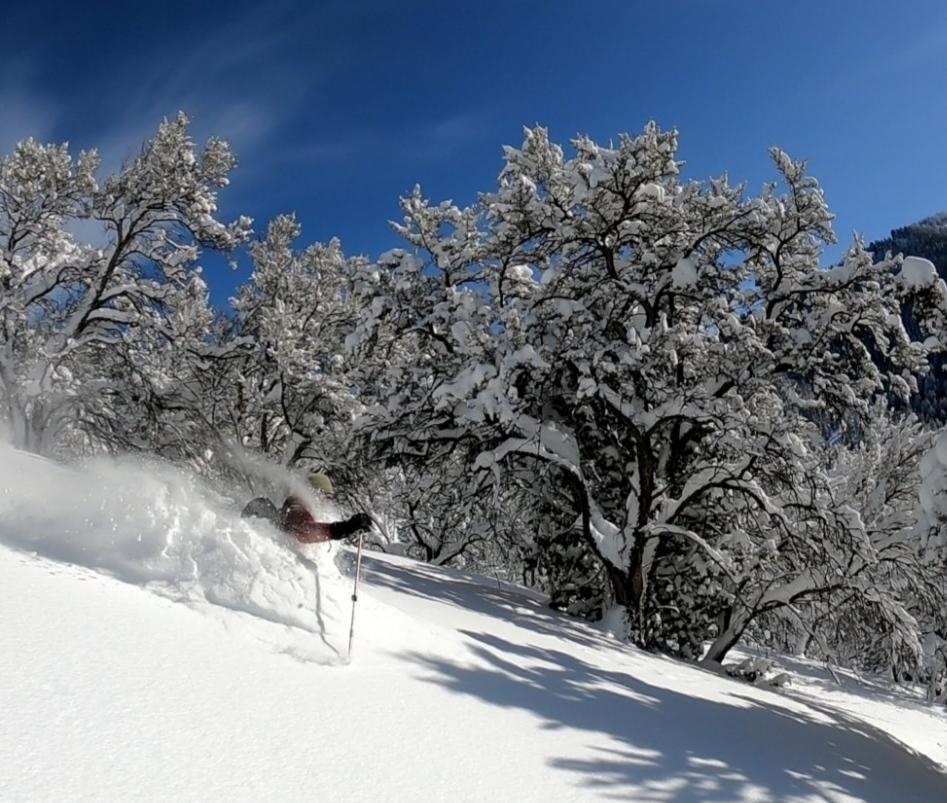 Will you take your kids skiing like your dad took you?
Oh I will take them for sure, but Probably not at the same intensity.
Do you have any skiing accomplishments?
Nothing too grand. I have skied Middle Teton a couple times, Mount Moran and the South Teton and bunch more. 
What is your dream ski trip?
I have a couple on my list. I would love to ski in Norway in the Romsdal alps, Lomen, Tromso. You have to ferry across and then you can ski these huge lines all the way down to the sea.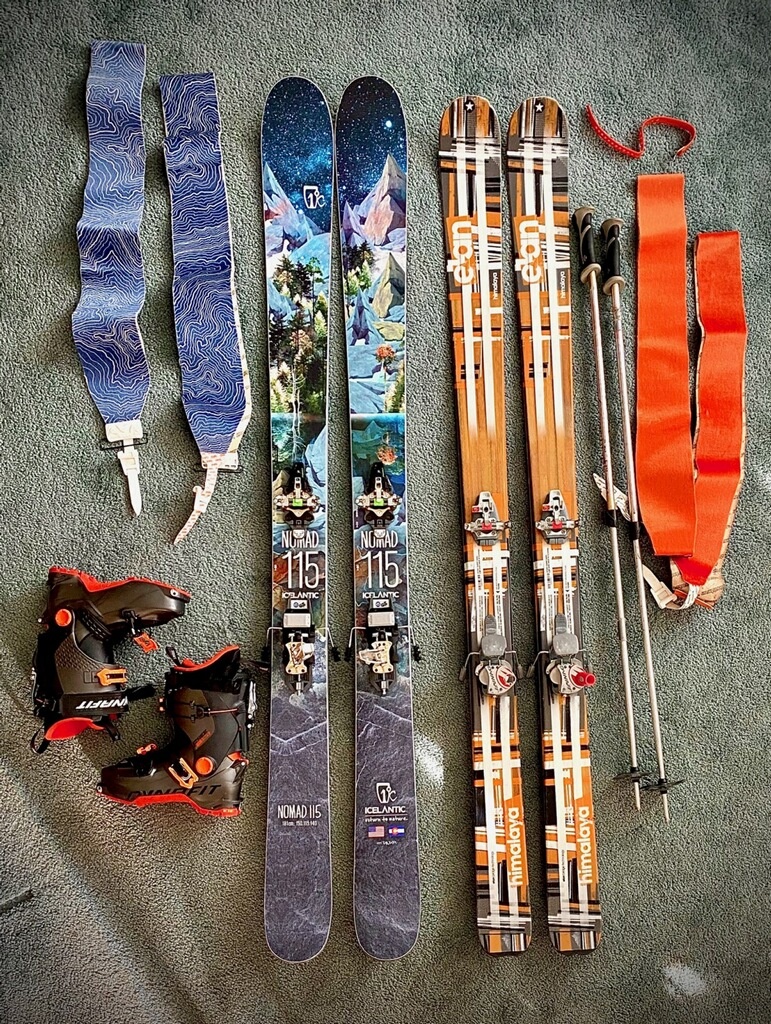 What is your favorite gear?
After a long go with my BD boots I got some new Dynafit boots. Hoji Free Lately I have been wearing a wool scarf at the surplus store that was pretty awesome.. RAB jacket. Softshell jacket from RAB. My new favorite is my wool layers… Icebreaker wool baselayers… two tops two bottoms. The 260 weight
The alpha direct literally goes everywhere with me.
What is your current setup? 
Hoji free
2 setups - 
Nomad 115 W/ dynafit radical binding
Elan Himalaya which they don't make anymore, old dynafit bindings. One of the first generations of dynafit. The speed turn 
Skins - contour skins from CAMP, Skins Direct from jackson
It is now a family passion - not everyone is very good but they all do it.