About us
GEAR:30 - Ogden's Mountain Shop
Locally owned and operated in Ogden, Utah, since 2012, GEAR:30, Ogden's Mountain Shop, sells premier mountain equipment, hosts community events, and sponsors/supports many Ogden events and non-profit organizations.
GEAR:30 offers quality outdoor gear and apparel for camping, hiking, climbing, skiing, backpacking, trail running, mountaineering, backcountry skiing, standup paddle boarding, and outdoor lifestyle. 
GEAR:30 Staff
Store Manager: Greg Reynolds | Greg@gearthirty.com
Assistant Store Manager: Sara Austin | Sara@gearthirty.com
Sales and Marketing: R. Brandon Long | Brandon@gearthirty.com
Buyer: Chase Moffet | Chase@gearthirty.com
Buyer: James Knight | James@gearthirty.com
Buyer: Sydnee | Sydnee@gearthirty.com
Sales Floor Employees: Sydnee, Kate, Carmen, Trevor R, Trevor C, Nate, and Greg B.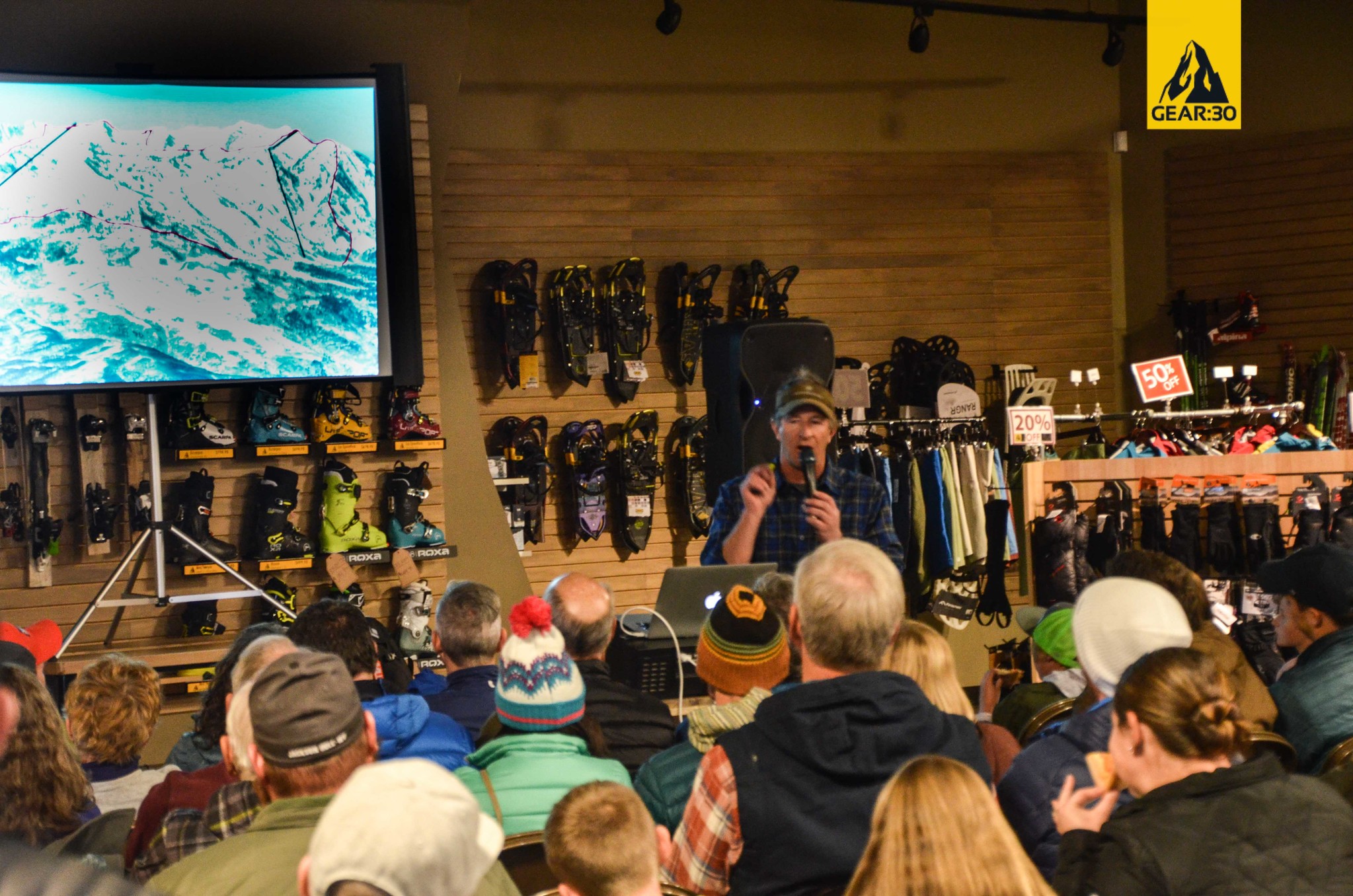 Utah Avalanche Center "Know Before You Go" presentation at GEAR:30 with speakers from Snowbasin Resort, Powder Mountain, and Ogden Avalanche. This event was also supported by Lucky Slice Pizza and Ogden Outdoor Adventure. One of many annual events that take place at the shop.