With so many backpacks on the market, how should you go about choosing the best pack for your needs? How do you determine the best fit, capacity, and features for your trip into the woods. Here's some basic information to consider to help you choose the right backpack
Three Considerations Before Choosing a Backpack
With so many backpacks on the market, how should you go about choosing the best pack for your needs? Here's three considerations before choosing a backpack: Fit, Capacity, and Features.
1. Fit
Fit is the most important consideration when choosing a backpack. Most pack companies make many sizes of packs from Extra Small up to Extra Large. Pack size is determined by your torso length. Torso's vary greatly from one person to the next. Just because a male is over 6' doesn't necessarily mean they have a Large torso. Torso length is measured from your C7 vertebra to your iliac crest. See this graphic and video from Osprey:

Osprey Packs | Product Features Shorts | Pack Fit from Osprey Packs on Vimeo.
2. Capacity
How much stuff would you like to carry, or NOT carry? To best determine capacity, here's some basic guidelines based on trip length:
Trip Length 1-3 Days = 40-65 Liter Pack
Trip Length 3-7 Days = 65-85 Liter Pack
Multi-Week Trip = 85+ Liter Pack
3. Features
All the features. Features are extensive these days and include such attributes as an exterior water bladder pocket, trekking pole stow-on-the-go straps, detachable day pack, roll-top, waterproof exterior, front entry option, and many more. The best way to make a decision on features is to first find the packs that fit at the right capacity, then choose among those packs which features you personally feel you'll enjoy the most. It is personal, after all. Some people like simple, while others enjoy all the bells and, well, actually whistles that many packs offer.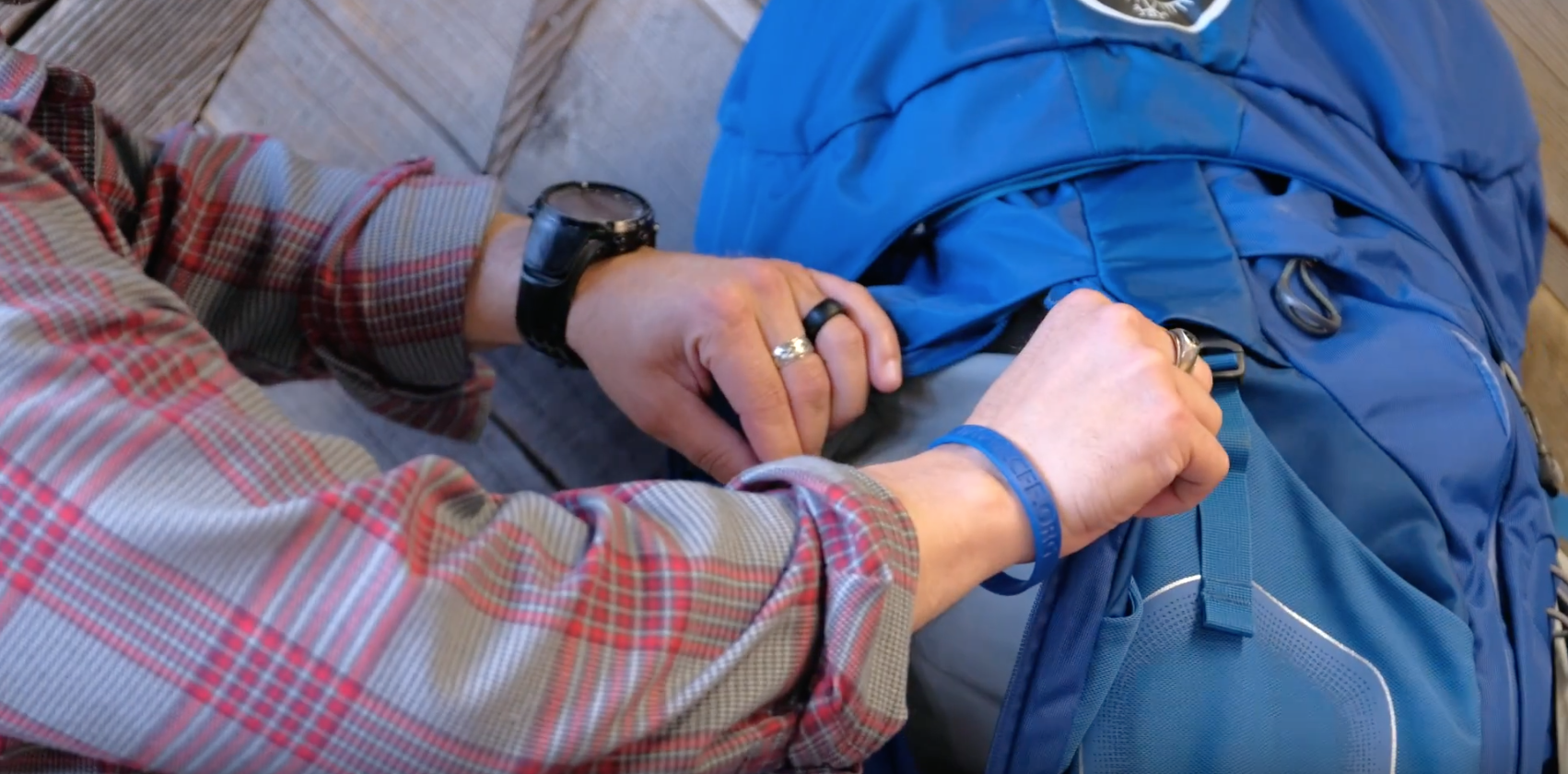 That's it. Fit, Capacity, and Features. Nail those considerations in that particular order and you should feel happy with your purchase. As always, any questions or if you would like help packing your pack, see this vid: Backing a Backpack Using the ABCDFS Method, or come into the shop and we'll be happy to help you.