When I was 16 years old I worked at a Boy Scout camp in Targhee National Forest.  Camp Loll was a majestic place that nurtured my wanderlust and engrained in me a need to be in the woods and enjoy earths wild places.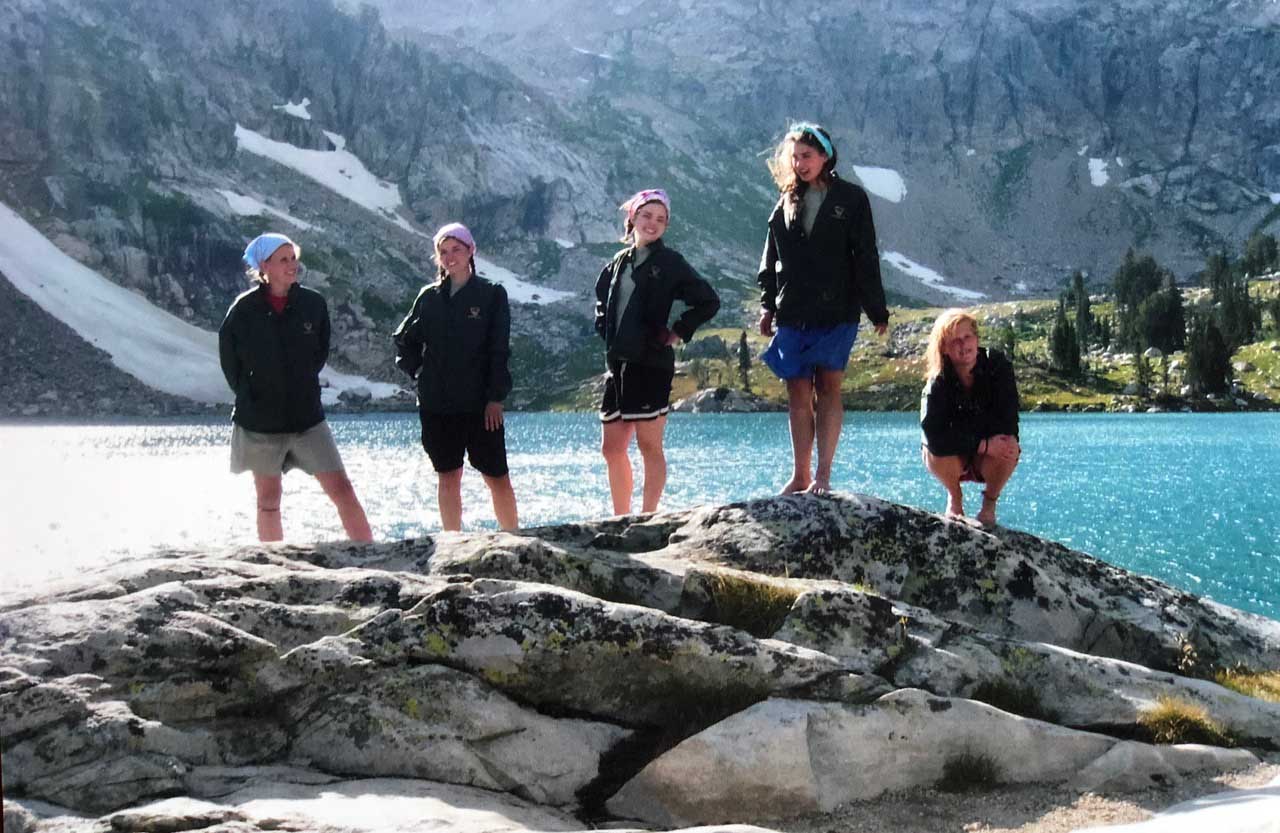 Left to Right: Me, Annie, Cossette, Emily, Lindsay
At the end of my first summer, a group of the girls who worked at camp decided we wanted to go on one of the high adventure hikes called, The Teton Crest Trail.  For an extreme novice to anything outdoors who before this point spent too much time watching TV and sitting on my duff, this trail was a pretty daunting task. Not to mention the fact that I had no gear or a pack, nor had I ever carried a pack before.  But if I am anything, I am prideful, and I didn't want to miss out. I told them I was up for it and we started getting ready.
My friend's father had an extra pack I could use, and me being a tall Amazonian woman, I thought this tall mans ancient pack that was probably birthed before I was, would fit like a charm. For a "practice" run us girls decided to fill our packs with huge #10 cans from camp, then go on a wee hike.  All I have to say is sometimes 16-year-old girls aren't the smartest.  What that experience did do was make my mind believe that no matter what, backpacking would be very painful.  Any thing less would be awesome.
Luckily when we actually packed our bags with outdoor gear and went on your way, the packs felt like a dream in comparison to the #10 cans. We rode the gondola in Teton Village and listened to young boys laugh about the origin of the name of the Tetons, then exited and started our journey. The hike was filled with grand views and extraordinary sights I didn't previous deem possible. Not to mention, a great gang of folks that make it worth the wait. It was one of the hardest things I had done up to that point but also far more rewarding.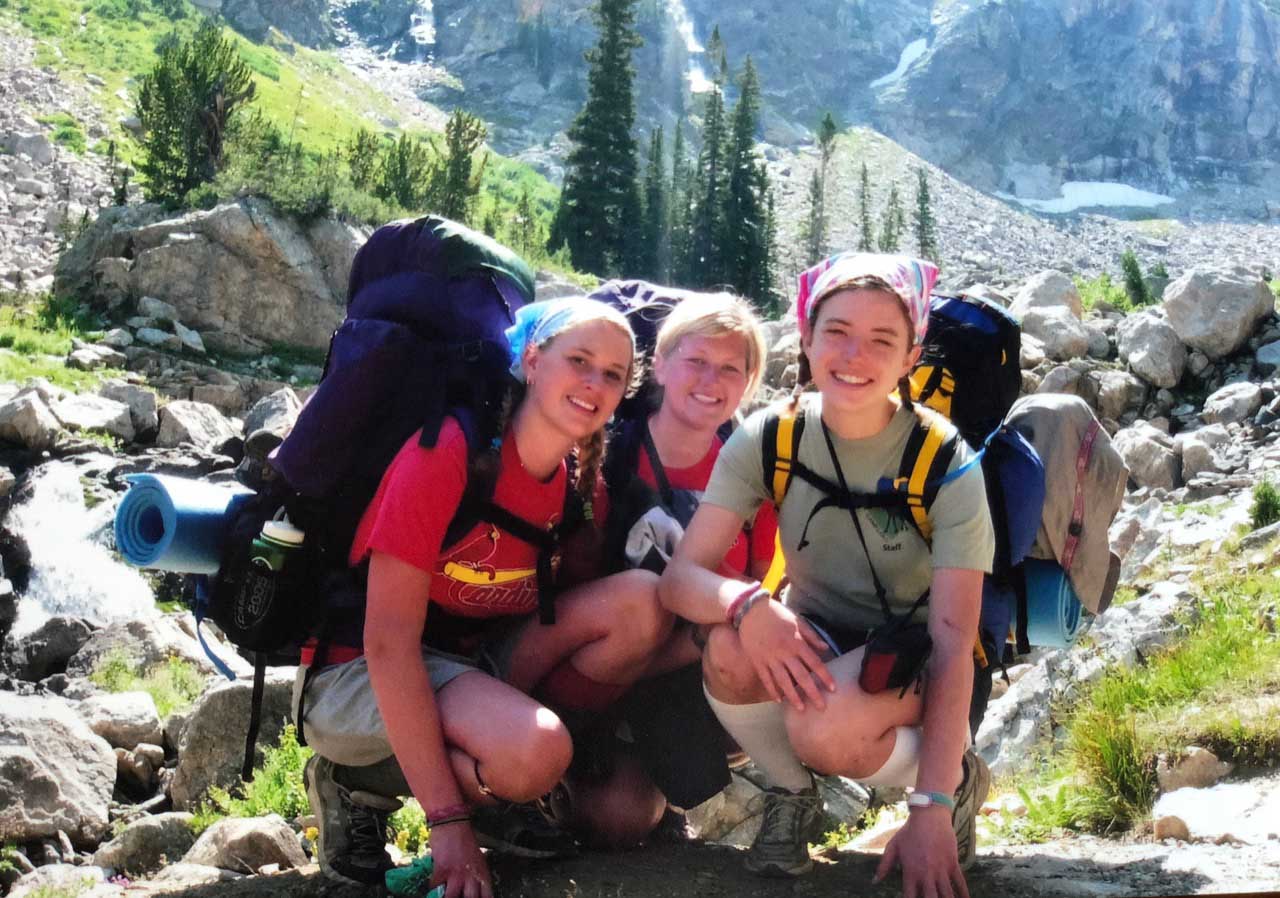 Left to Right: Me, Lindsay, Cossette
I was suckered in from that point on.  My life trajectory was decided and a desire to envelop my life with experiences like my first backpacking trip would not diminish or shrink. My obsession, much like Frodo's for a ring, has grown where the outdoors impacts every aspect of my life.
I started investing, at least that is what I called spending an inordinate  amount of money on gear. Tent after tent, sleeping pad after sleeping pad, and so on, till I have found my perfect set up. When I was younger I didn't care much about what I had, as long as it got me into the woods and that It didn't completely fail while it was out there.  For an 18-year-old kid that worked pretty darn good, for a really long time.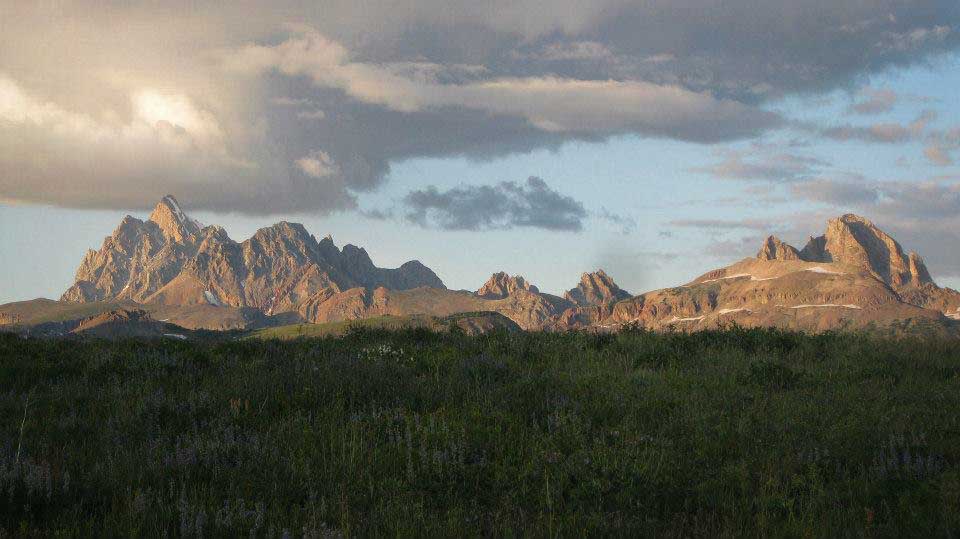 Then it happened…
I got a pack that actually fit me. Suddenly I realized my outdoor experiences didn't have to be like carrying huge #10 cans into the back country. I could be pretty dang cozy while exploring. Because I started with such a crappy backpack, I now had a new appreciation for quality gear. I Started what as I affectionately like to call it "nerding out" on gear.
I mean lets be real. Gear is amazing, especially with all this new technology; things are always changing and modifying becoming more comfortable, lighter, etc.  When new product comes into the store I could spend hours (and I do) investigating and studying each nook and cranny of every piece. The material, the function, the movement is mesmerizing to us gear fanatics. 
For those who have not experienced the feeing of finding your perfect pack that hugs just right, or snuggling up in your cozy sleeping bag, or basking in the tent that has never nor will ever fail you, its beyond words.  For those of you who have sat hours in a uncomfortable harness you understand the feeling of finding one harness that those long pitches don't wear on you. 
So here's to being outdoorsy, gear snobby, weight weeny, gear nerds.  May we all be able to find our plush and perfect camping, climbing, backpacking systems!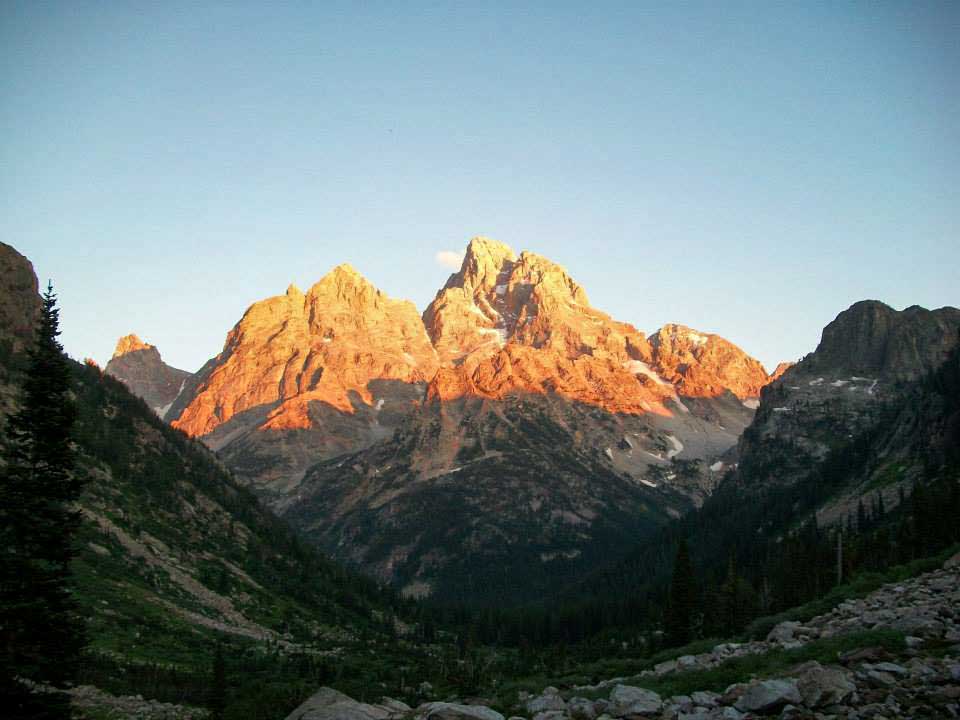 -