Sara Austin - I am NOT a trail runner. Image: Danny Morgan
I have been working in the outdoor industry since I was 16 years old, and during this time I have been introduced to many sports: climbing, backpacking, river rafting, skiing, trail running, etc. Every time I get introduced to a new sport I feel this strange fixation to BE a "climber, BE a "backpacker," BE a "trail runner." And if I wasn't good enough, then there was no point in even doing it.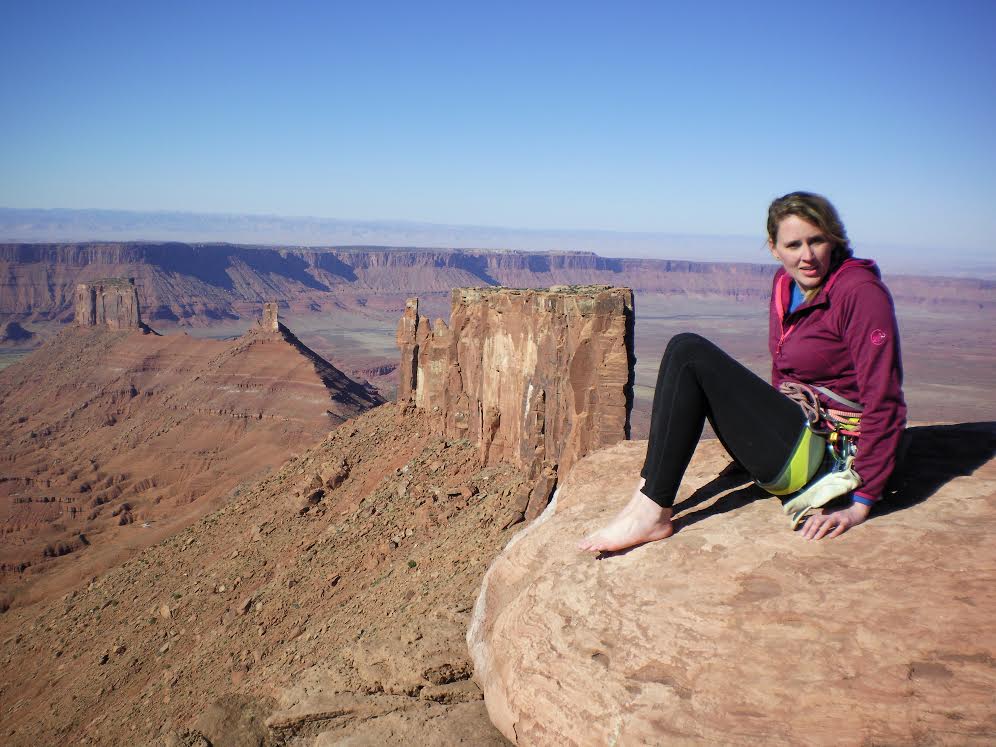 When I would get asked to go mountain biking and wasn't any good the apologizing and excuses would start rolling from my mouth, "I am sorry, I am really bad" or "I don't want to hold you all back" I would talk myself out of it because I was embarrassed I couldn't hang. My friends didn't care how terrible I was at a sport, but man, I cared and I was not about to show weakness.  
Sadly, I plateaued and I stopped getting better.
Three or four years into my love lust with the outdoors, I invited a friend on a trip to go skiing. This friend was amazing at climbing, backpacking and many more sports but had never in his 26 years of life ever strapped his feet onto two planks and slid down the mountain. He said without reservation, " I have never been! But it's about time I tried."
This response stuck with me. He knew most of us would be much faster and would be doing things he wouldn't be able to, and we, all of us, would be able to see he was bad at something! And let me tell you, he was bad. In all my years I don't think I have seen anyone fall that much, but not once did he complain. He took every fall and slowly got better and better and he made a lasting impression that would change my mental processes forever.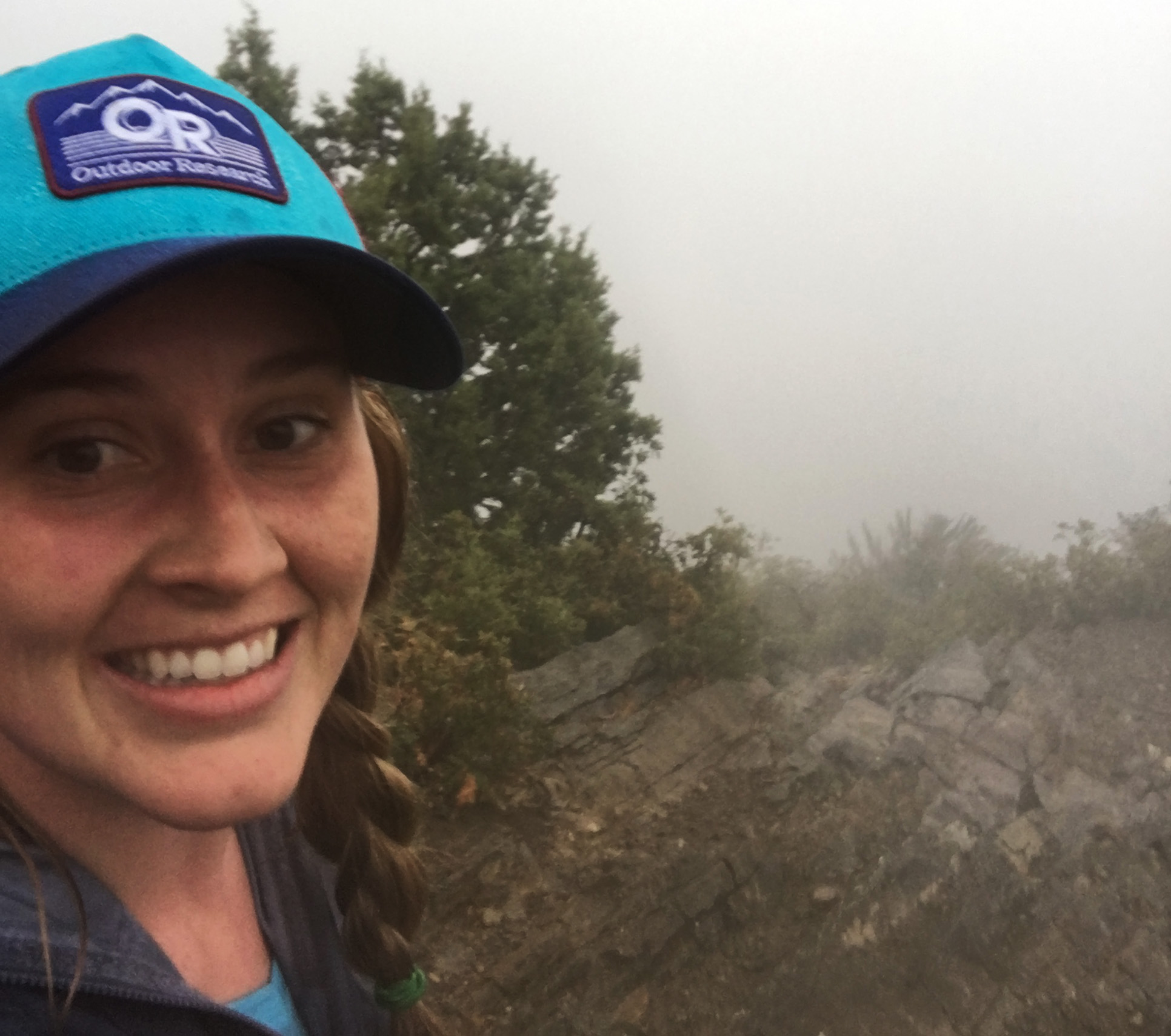 A few years later I made the decision to get into trail running.  I wanted to get back into shape after breaking my leg climbing and those trails started calling my name. At first my old fixation of having to be a trail runner infiltrated my mind. If I was going to run I was going to be the best. Well funny thing about the trails. They have a way of humbling you. I learned quickly that a trail runner I was not, but instead, was floppy footed and had a way of finding every rock and root coming out.
I started to feel as though the mountain was out to get me. After a most remarkable trail carnage event, I started to think that I would never be a trail runner. I was done. No more trails for me. The mountain had won.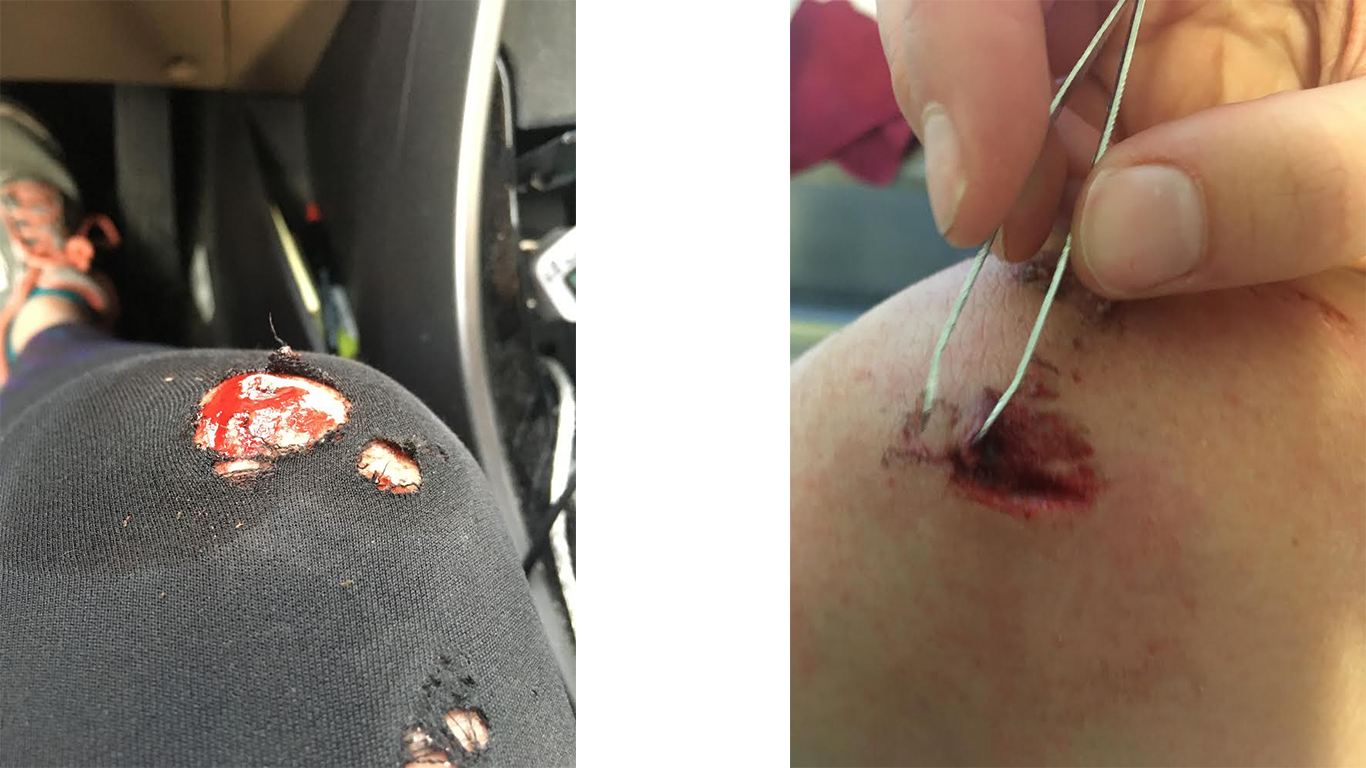 My knee after a fall during a trail run.
I then remembered my friend and how the mountain had owned him too. The difference was, he didn't care. It wasn't a fight with the mountain to be something. It wasn't a fight at all, but an experience. So, no, I am NOT a good trail runner. But yes, I like to run trails. No matter how shiz awful I am.
I am as eager as ever to be anything in the outdoors simply enjoying the mountains. - Sara.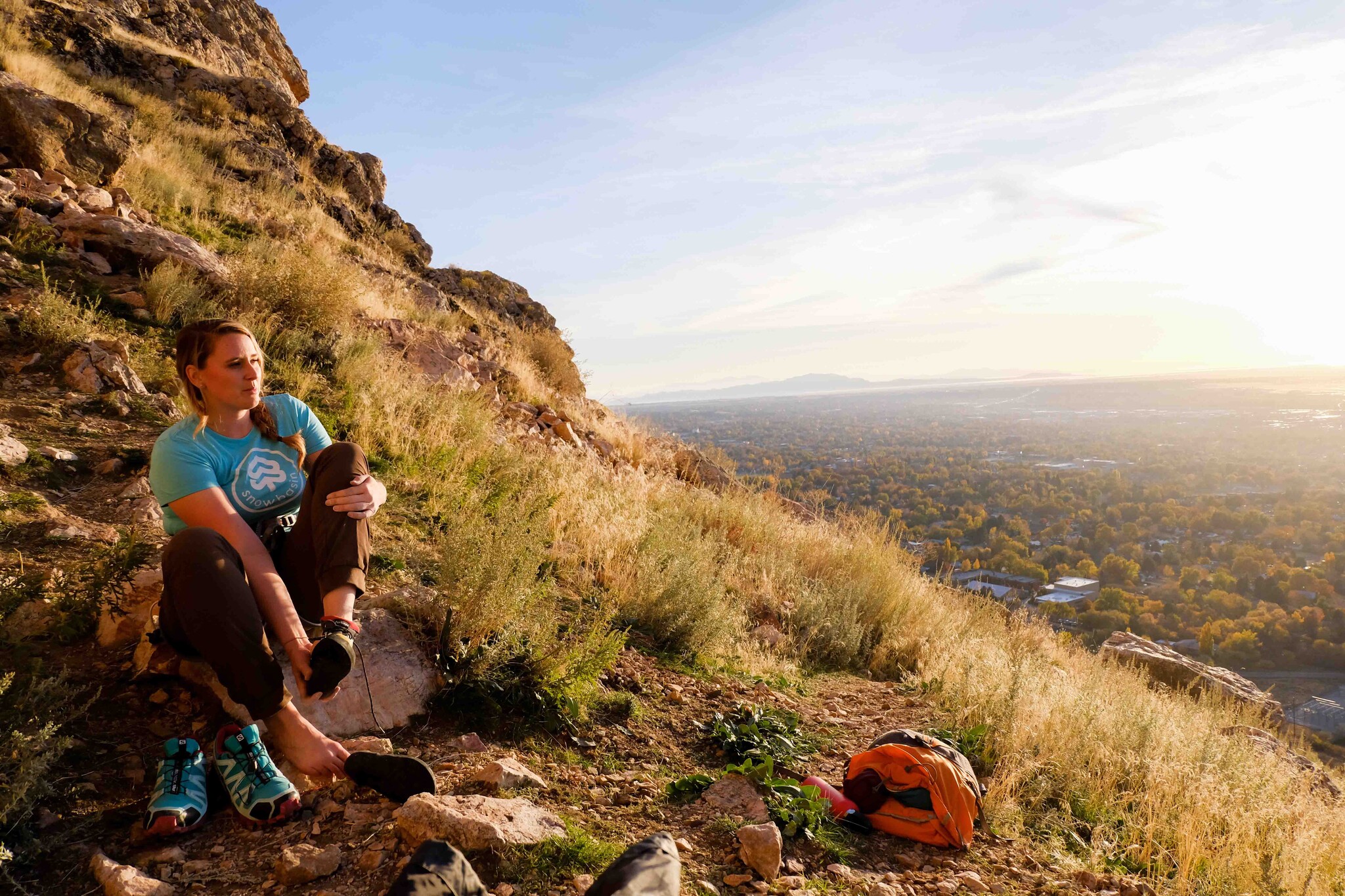 Image: Matt Bredthauer - Ogden, Utah
-