The perfect camping clothing package - gear for real life and real adventures. A review on Rab's Electron Jacket, FjallRaven's Vidda Pro Trousers, and Salewa's Firetail 3 approach shoes.
My friends and I planned a weekend camping trip to Capitol Reef National Park and I thought, "What better way to test out my new gear?" Also, you should know that even though in the pictures it seems like I am overdressed, don't let the sunny day fool you, it was COLD!
I have had many jackets in my lifetime. My mom often tells me they are my weakness. Even when I purchased my new Rab Electron jacket, my sister said "Another jacket? How many do you have now?" But let's just say I have a jacket for every occasion, and if you ask me tomorrow I might tell you I found a new jacket that is perfect for a whole new reason or activity. So i'm not saying i'm a jacket connoisseur, but I will say I'm a jacket lover and maybe a slight jacket hoarder.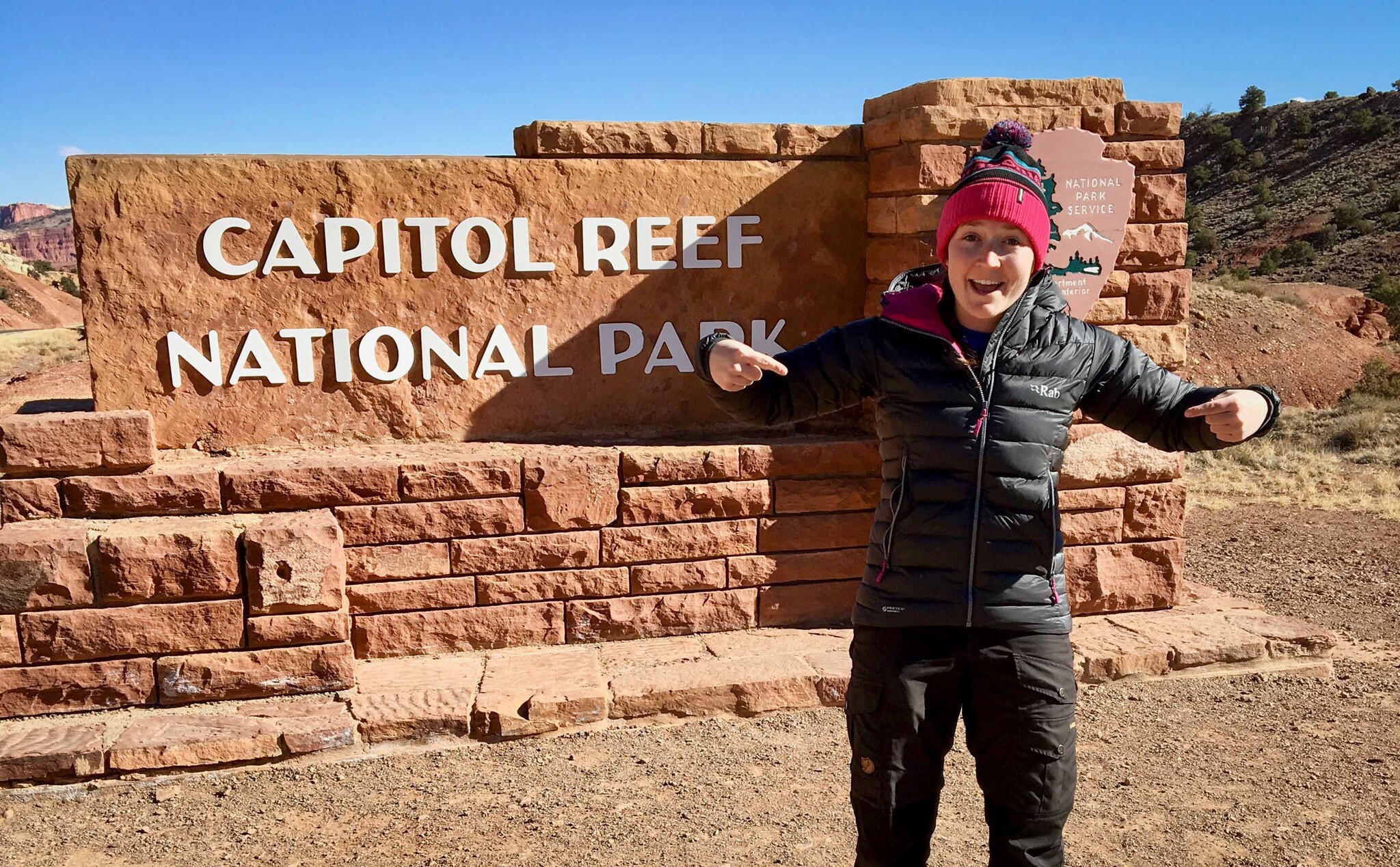 Rab's Electron Jacket is a mid-weight technical down jacket. If you are anything like me, than you will agree that it can sometimes be difficult to find a jacket that is both technical and fashionable. I wanted a jacket I could take on a backpacking trip, but also wear on a night out on the town. The Electron jacket definitely meets that criteria. Just a few days before my trip to Capitol Reef, I wore it on a date. I won't say if the date was a success or not, but I will say that my jacket went well with my outfit.
Now, style isn't everything. Rab's motto is "We are the mountain people." This jacket was meant to be used in the great out-of-doors. On our trip to Capitol Reef last weekend, I definitely put it to good use. Part of the reason I chose this jacket is because it is an 800 down fill jacket, in other words, it BETTER keep you warm. From me to you, it did. From the brisk early mornings, to the windy afternoons, and the starry cold nights my jacket felt like a toasty down sleeping bag.
Now for the little things, if all the above doesn't convince you that you need this jacket, this will. The cuffs. Being the jacket guru that I am, I will say cuffs are important. The elastic stretch woven cuffs on the Electron make the jacket fill a bit more fitted than most, but with plenty of movability. It feels more like the cuffs of your favorite stretchy long sleeve shirt, than your down jacket. It may be my favorite feature on the Electron.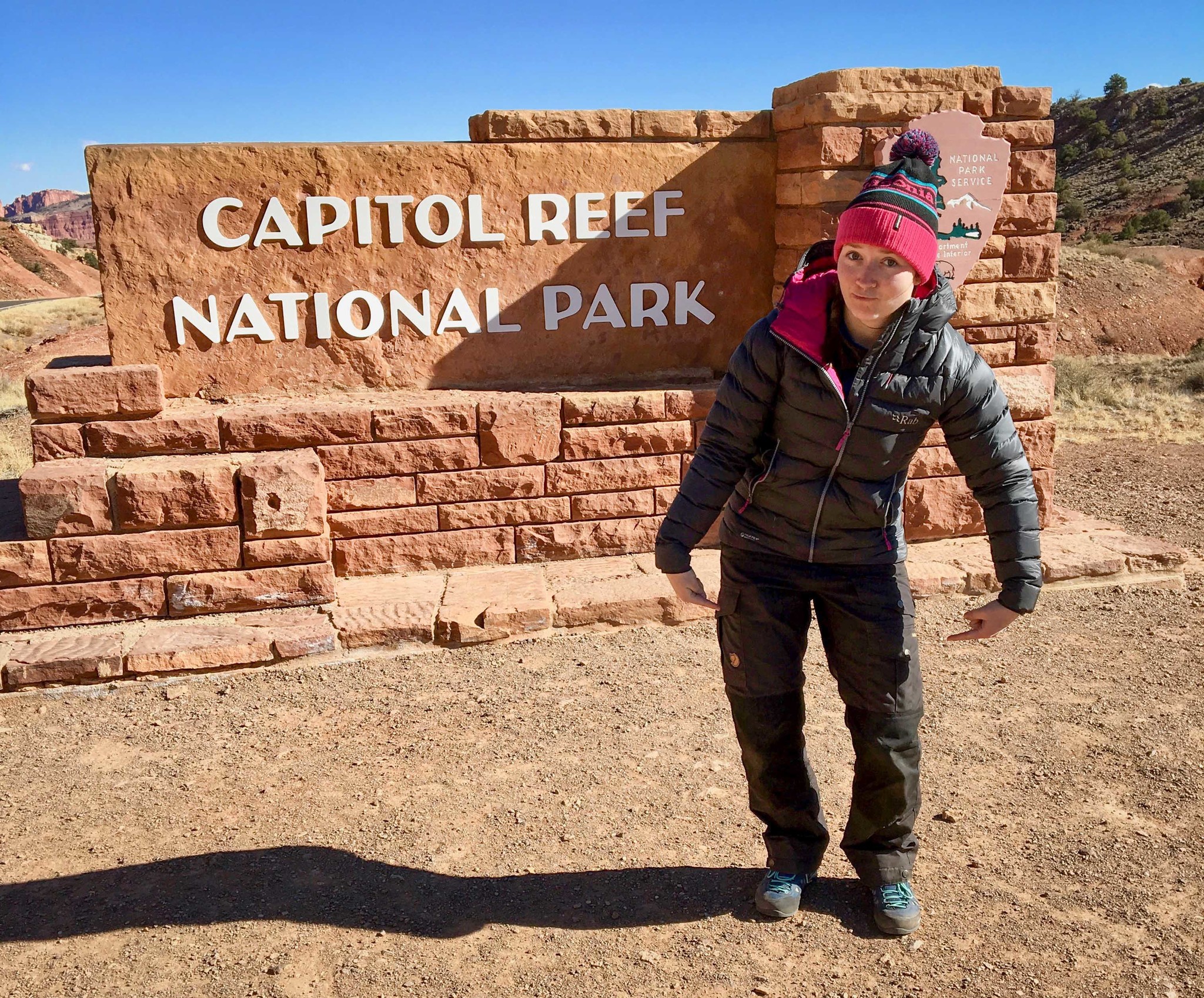 Lets jump to the FjallRaven Vidda Pro Trousers. Now if there is any company who has style and high quality gear put together, it is FjallRaven. If you have never heard of them, look them up and try not to spend every penny you have on their clothes or packs. It is nearly impossible.
The Vidda Pro pants are the real deal. They are made out of FjallRaven's special fabric called G1000. Basically it is the most durable fabric out there that is wind and water resistant. It was made for all your trekking adventures in the mountains. I wore mine hiking all weekend and found them to be tough and comfortable. I will say though that they are definitely made for more of the rugged climate and cooler temperatures. I think if I wore them in the middle of summer on a hot hike, I would get pretty warm, but they are great for those cooler days.
Let's talk about some of the fun additions to these trousers. FjallRaven took the two places we spend the most time on when we aren't standing in the outdoors and reinforced them with double layers. Where? Your rear end and your knees. This double layering will make your pants last longer and be more comfortable. Plus, it has knee pad pockets you can put in for added comfort. Please those knees!
The second fun addition to the pant is the pockets. If you are like everyone else in the entire world then you must love pockets! As a girl, sometimes I get so frustrated at the women's pant pockets. Especially when they are sewn closed or they are an inch deep. Please, we need pockets too!! These pants have SIX pockets, one for just about everything.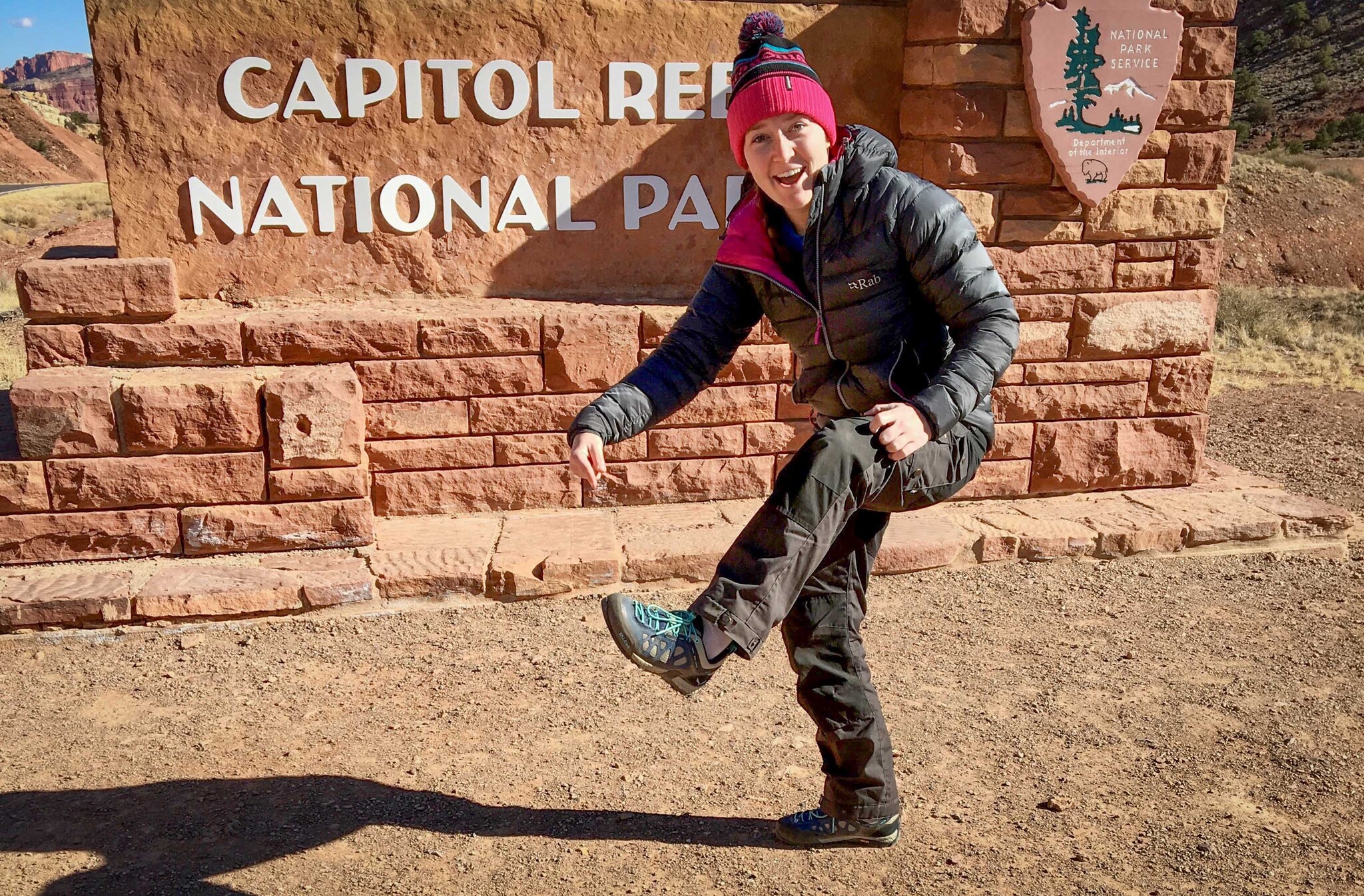 Last, but not least, let me tell you about Salewa's Firetail approach shoe. I have fallen in love with this shoe. I bought them about three weeks ago and have hardly worn anything else. I am on my feet almost all day for my job and I stopped wearing my cute Tom's shoes because my Firetails were so much more comfortable. Again, it meets my requirements of being stylish and high quality outdoor product.
They are built for comfort, but also durability. While hiking this weekend I felt like I had on an indestructible shoe. They feel strong and firm like a boot should, without feeling heavy or bulky. While we were scrambling up some rocks and exploring Capitol Reef, I found the grip on these shoes to be outstanding. That is the beauty of an approach shoe, they are made to stick. This particular shoe is made out of Vibram Reptail for the sole with Megagrip compound, which basically means it gives you a lot of traction. What more can I say, they are an all around great shoe.
I hope this review gives you some ideas for the perfect gear that fits your everyday lifestyle and your adventurous needs!
Happy Trails!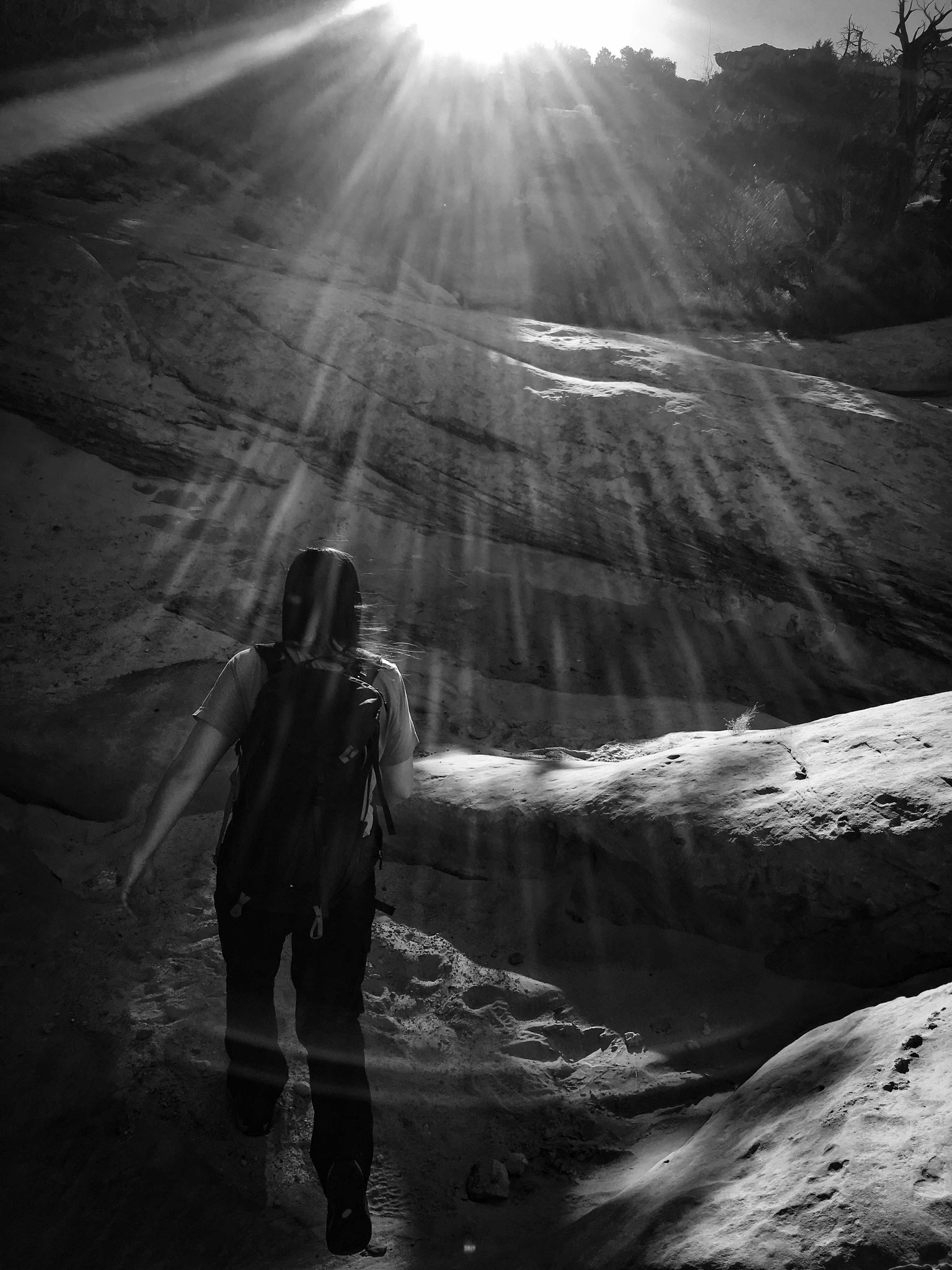 Rab Electron Jacket
https://rab.equipment/us/womens/insulation/electron-jacket-31
Salewa Firetail
https://www.salewa.com/firetail-3-gore-tex-womens-shoes-00-0000063446?c=516638&number=00-0000063446_0000000018
FjallRaven Vidda Pro Trousers
https://www.fjallraven.us/products/vidda-pro-womens-cargo-pants
-