Don't be afraid to do something that scares you, like switching from one sport to another, increasing speed, hitting jumps, all that!
Every Wednesday, yes you heard me, EVERY Wednesday, Powder Mountain does "Ladies Night." It only cost $15 per person for night skiing from 3pm to 9pm. Normally it cost $29. So call all your lady friends next Wednesday and hit up Powder Mountain!!
This is exactly what I did! As soon as I heard about "Ladies Night" I called up all my hardcore skiing buddies – which translated means anyone willing to hit the slopes, and drove up to Powder. Though a few people ended up not being able to come, my friends Sara and Heidi pulled through.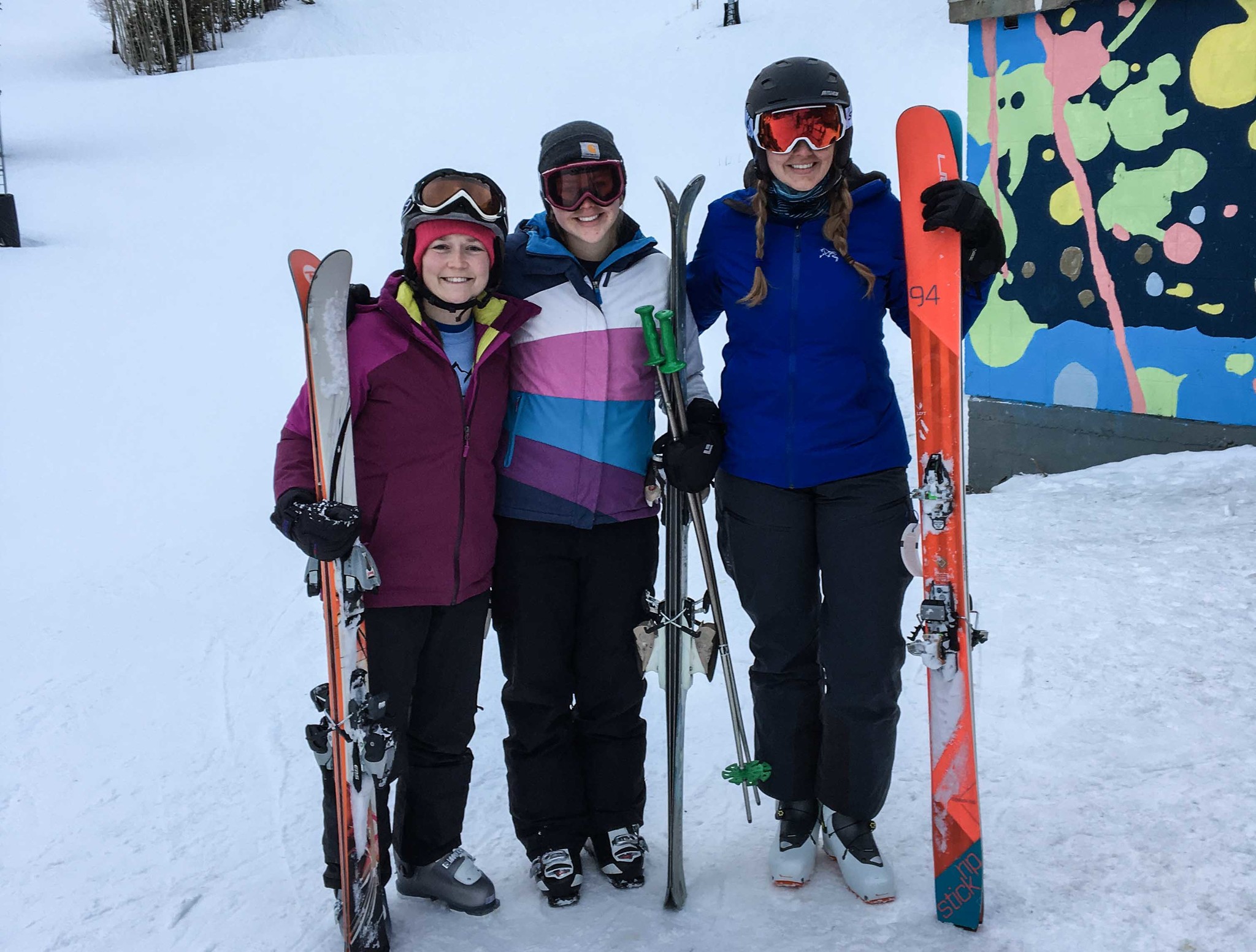 Before we jump into the events of "Ladies Night" I want to tell you about Outdoor Research Skyward snow pants. Probably like most of you, I have been wearing insulated snow pants all of my life. The answer seems simple, everybody hates being cold, so why not get the warmest darn things out there? So that is what I did.
But this Christmas I got a new purple ski coat that doesn't match my insulated bright blue snow pants, and as much as I hate to admit it, I also want to look cute while skiing. So when I started working at GEAR:30 at the beginning of January, I began the hunt for perfect snow pants.
This is when I learned about Gortex shell pants rather than insulated snow pants. Basically these pants will keep you DRY, but are lightweight and breathable. These pants will keep you warm enough on the cold days (especially if you are wearing a good layer underneath) but cool enough when you are skiing hard. If you are looking for pant that can do both backcountry and resort skiing, this is the pant for you! And after night skiing in them, I stayed plenty warm and completely dry.
As this being only my second time skiing since I switched from snowboarding this year (To those die hard skiers, yes, I have finally seen the light), I have learned a few important things.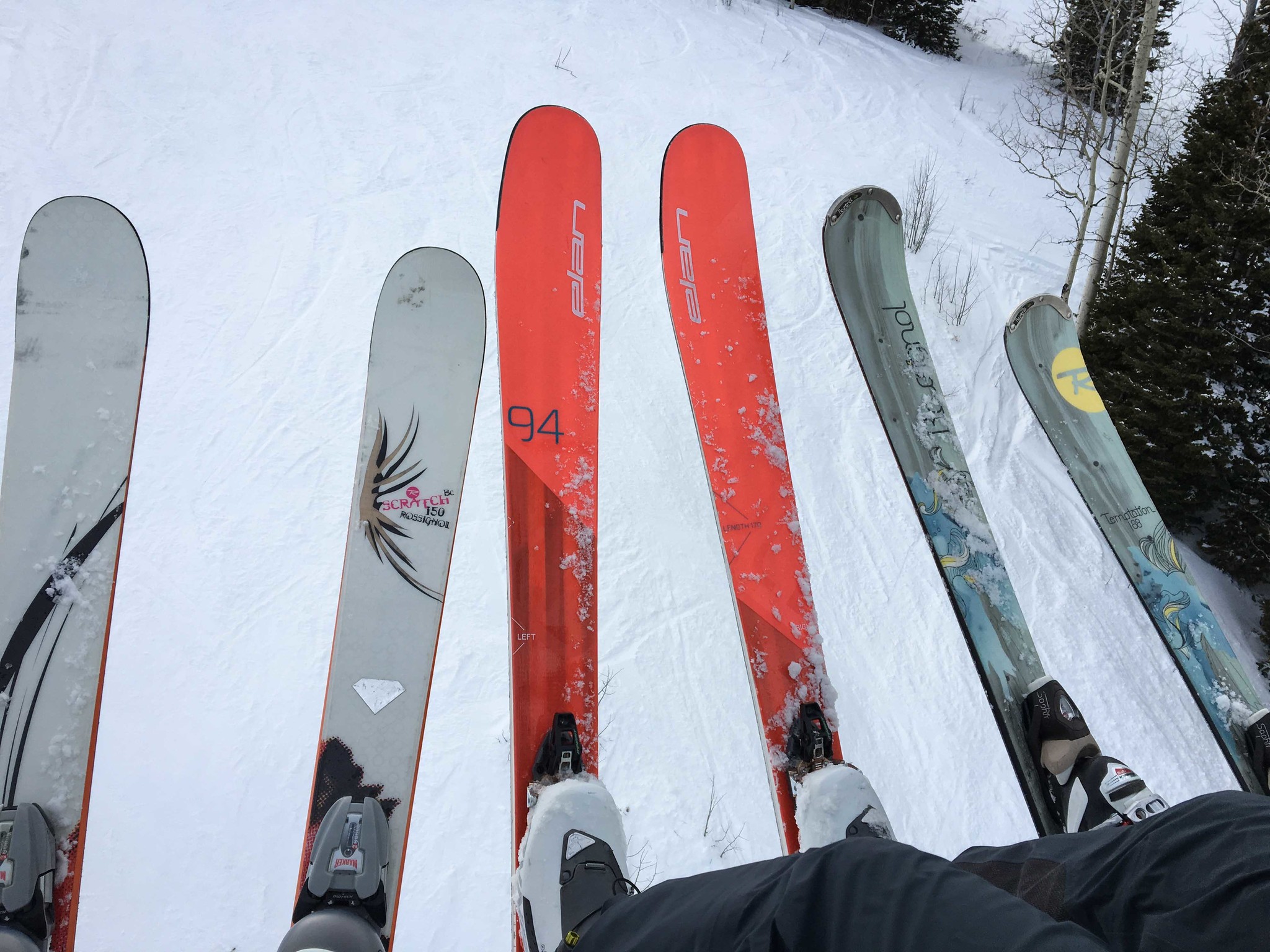 First, walking in ski boots, especially up or down stairs, may be the worst thing in the world. Am I the only one that feels like I am wearing ice skates that weigh as much a cinder blocks down the stairs?
Second, "pizzaing", aka "snow plowing", is painful if you do it for too long. Quick side story, when I told my Dad I was going skiing he said "Just make sure you pizza all the way down the first run." At the time, I didn't really know if he was joking or not, after today, I know he was. A fool would pizza all the way down the mountain...and probably not walk for a week!
Third, more speed makes for easier turns, but also more speed equals higher anxiety! Still haven't figured out how to solve that one. Grow bigger guts?
Fourth, what are ski poles used for again? So far all I can determine is they help you get up when you crash and for some reason you feel better holding onto something (at least I do!).
Lastly, I learned that sometimes you just have to go big or go home. After a few runs down the mountain, we were all starting to feel a bit more confident. Well...I should mention that most of the day my friends kept saying "You are skiing crouched down with your butt sticking out," or "You ski timid looking." Which was exactly how I was skiing because I WAS timid! Then, they decided that on the next run we were going to hit the little jumps on the way down. Though the baby jumps we hit were practically nothing, and things didn't go as planned, I was glad we went on them anyway.
I was grateful my friends pushed me a little out of my comfort zone because it ended up being my favorite part of the day, partially because it was the most entertaining. Moral of the story, don't be too afraid to do something that scares you, even if you have to make a fool out of yourself doing it. It's not about the being the best skier out there, but the one having the most fun!
See you at the next "Ladies Night!"
-